HideElements
| | |
| --- | --- |
| metas | true |
| comments | true |
| breadcrumb | true |
| sidebar | true |
| title | true |
| labels | true |
| likes | true |

Anchor
navitop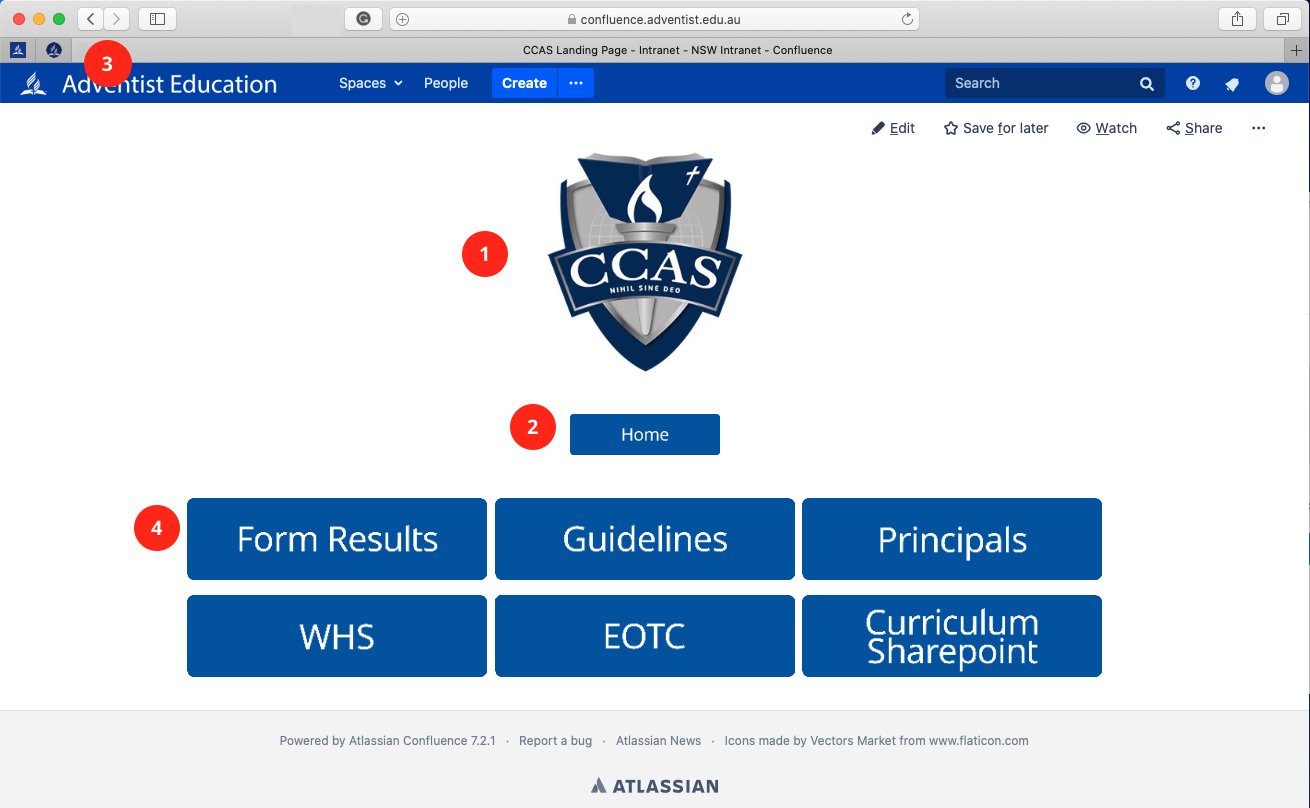 Image Added
navitop
1.
The Logo/Heading lets you know what area you are in, School, Conference, RAC, EOTC etc.  Click on the logo to return to the landing page of the area you are in, e.g. School Page, Conference Page, WHS Page.
example 1
example 2
2.
 Click on the Home button to return to the main intranet landing page.
example
3.
 User your browser buttons to navigate back and forth between recently visited pages
Multimedia
| | |
| --- | --- |
| name | Broswer Back and Forth.mov |
example
4.
Use these buttons to navigate to areas with your landing page
Multimedia
| | |
| --- | --- |
| name | Button Navigation.mov |
example