Principal Checklist Page
Jump to:

New Checklist
When creating a new Principal Checklist Page enter the year of the checklist.

and then click on the label icon
and add the label that is relevant for your school.  This found on your Principal's page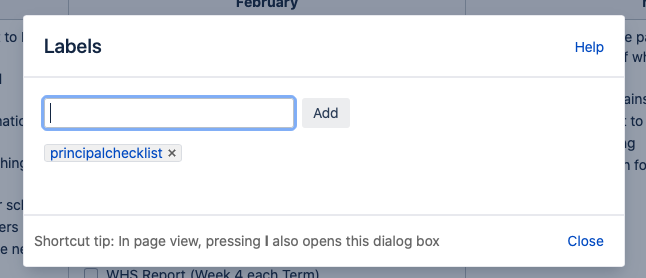 Click publish to save your page

EXAMPLE VIDEO

back to section top  |  back to top of page

Update Checklist
To edit the checklist just click on check box for the task completed.  No need to click edit as the page saves the checkbox like a to do list.

EXAMPLE VIDEO

back to section top  |  back to top of page

Irrelevant Task
If a task is irrelevant for you school, click on the edit button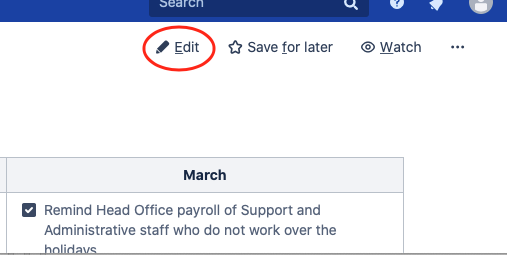 Highlight the task and then select Stirkethrough
Once finished just click Update to save your changes

Final result will look like this

EXAMPLE VIDEO
back to section top  |  back to top of page

Add Task
To add a task to the list, click on the edit button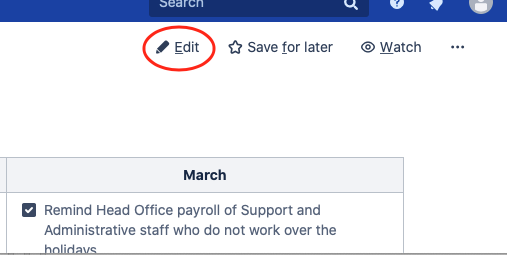 Click at end of the last task in the month you want to create your task and press enter

Type your new task in the new line

Once finished just click Update to save your changes

EXAMPLE VIDEO

back to section top  |  back to top of page
---