Jump to:
Creating an EOTC
Navigate to your school page and click on the EOTC button

This will take you to the following page, click on the relevant button for what you are needing to create.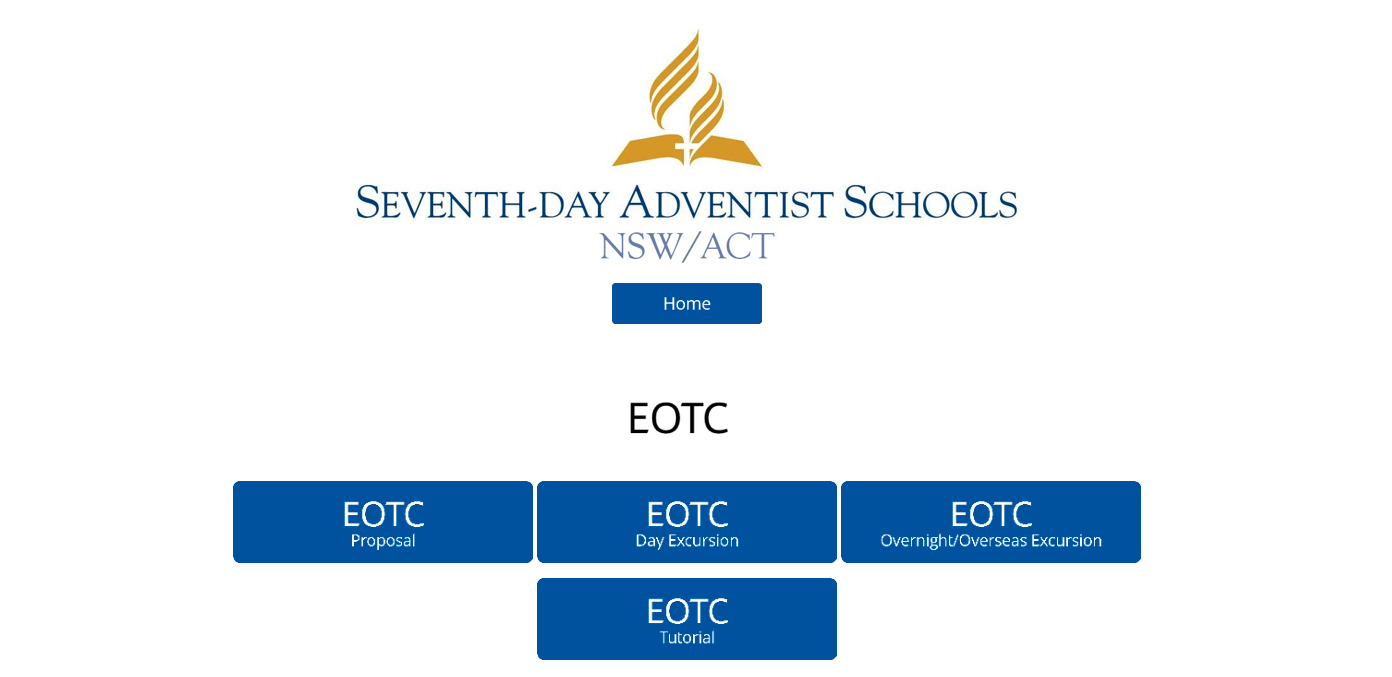 example
---
EOTC Proposal
You will need to complete as field in this form, apart from the one labeled *optional, and the press Save
This will trigger an email to your principal/authorised delegate about your proposed excursion.  While you are waiting for your approval you can start the EOTC Day or Overnight excursion form.
---
EOTC Day/Overnight/Overseas Excursion
Complete the form as per the following guide and the information on the note.  Please note only fill in the Red Questions only on this form and read the information regarding the names of the documents being upload in order for your form to work smoothly.
---
Continuing/Editing/Approving an EOTC
To add to/edit/approve an EOTC in the system you will need to head to your school landing page and clicking on appropriate button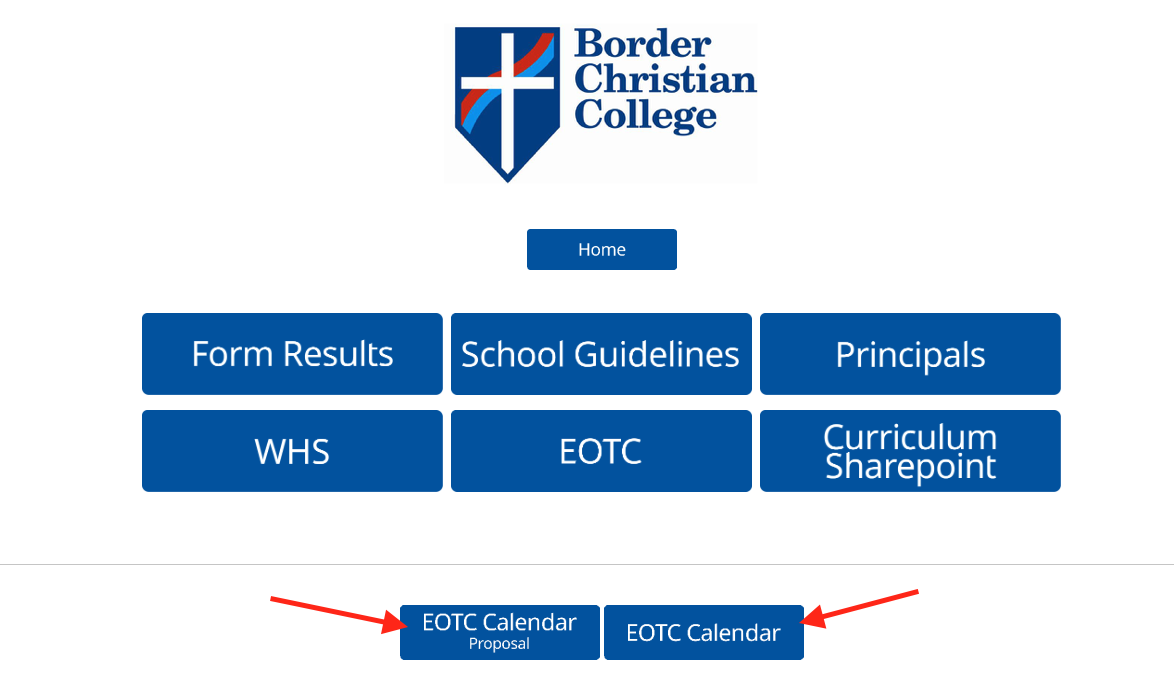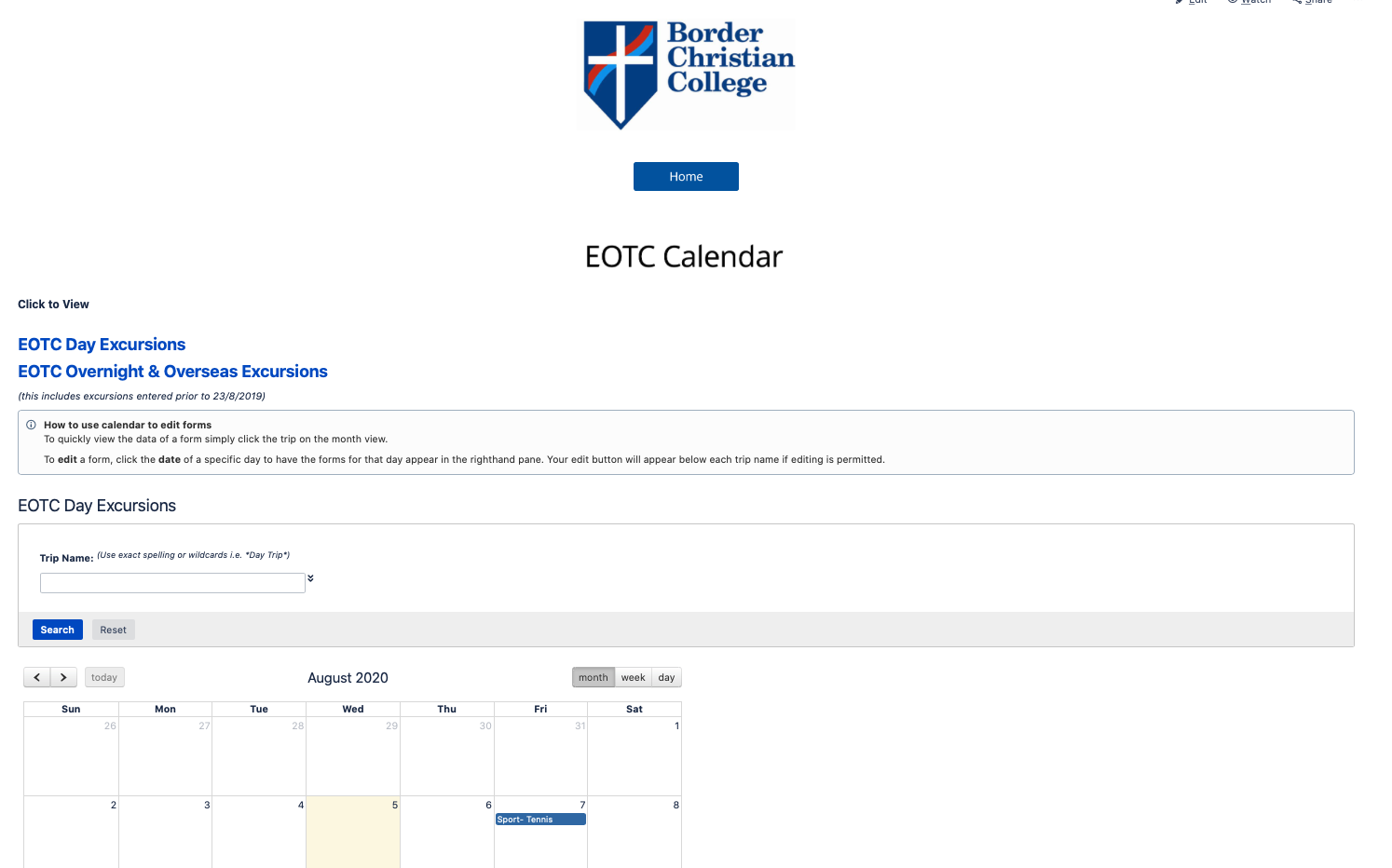 Once there follow the step in the video below about accessing and editing an EOTC.
---